Movie Mondays!
Mondays are for movies at the Library!
At 1pm, we show a movie for the general public, and at 3pm, it's family movie time! (Through August 15th.)
8/15 at 1 PM: Jojo Rabbit (2019)
Rated PG-13
A young German boy in the Hitler Youth whose hero and imaginary friend is the country's dictator is shocked to discover that his mother is hiding a Jewish girl in their home.
8/15 at 3 PM: Trolls: World Tour (2020)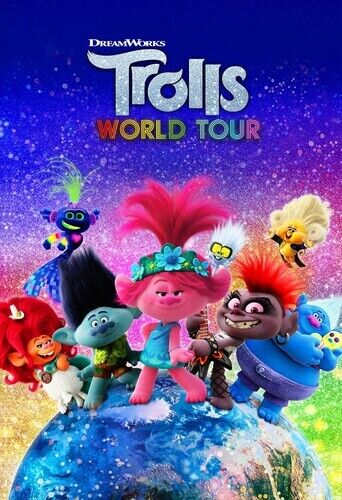 Rated PG

When the Queen of the Hard Rock Trolls tries to take over all the Troll kingdoms, Queen Poppy and her friends try different ways to save all the Trolls.
8/22 at 1 PM: Land (2021)
Rated PG-13
A bereaved woman seeks out a new life, off the grid in Wyoming.
8/29 at 1 PM: Emma (2020)
 Rated PG
In 1800s England, a well meaning but selfish young woman meddles in the love lives of her friends.