eBooks, audiobooks, and videos
OverDrive offers a large collection of eBooks, audiobooks, magazines, and videos for borrowing. Download the items onto an OverDrive app, Libby, or send it to your Kindle eReader. You can borrow up to 7 items and place up to 5 items on hold. Magazines require no hold and can be downloaded at any time.
OverDrive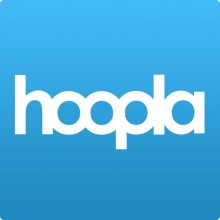 eBooks, audiobooks, music, and video streaming
Instantly stream movies, TV shows and music from Hoopla. Borrow ebooks, comics, and audiobooks without any wait. Choose from hundreds of thousands of titles and access the materials immediately or download them to phones or tablets for later.
This service is currently offered to Boxborough residents only with a seven item per month limit.
Hoopla
Music
freegal music has a collection of 3 million songs in MP3 formats. With a library card, users can download up to 5 songs per week and keep them for personal use. For help, visit the Freegal Q&A page.
This resource is made possible by the generous support of the Sargent Memorial Library Foundation.
freegal
Tumble Book Library is an online collection of animated, talking picture books for children. The users can read the books themselves, or follow along as the program narrates the story to them. You can find classics, fairy tales, and stories with popular characters such as Franklin, Caillou, and Biscuit.

These resources are made possible by the generous support of Sargent Memorial Library Foundation
Tumble Book Library