What's a Library of Things?
A collection of items loaned out to patrons outside of typical library materials such as books and media.
We are growing our Library of Things and have a few great items to offer so far. All items must be borrowed from and returned to the Circulation Desk of the Sargent Memorial Library during normal business hours - do not place items in outdoor book drop.
*NEW* Induction Cook Plate
Contents: Circulates in case. Case includes 1 portable Copper Chef induction cook plate, 1 Cuisinart stainless steel 10" skillet, 1 Owner's Manual, 1 Induction Cooking Factsheet, 1 Mothers Out Front induction test magnet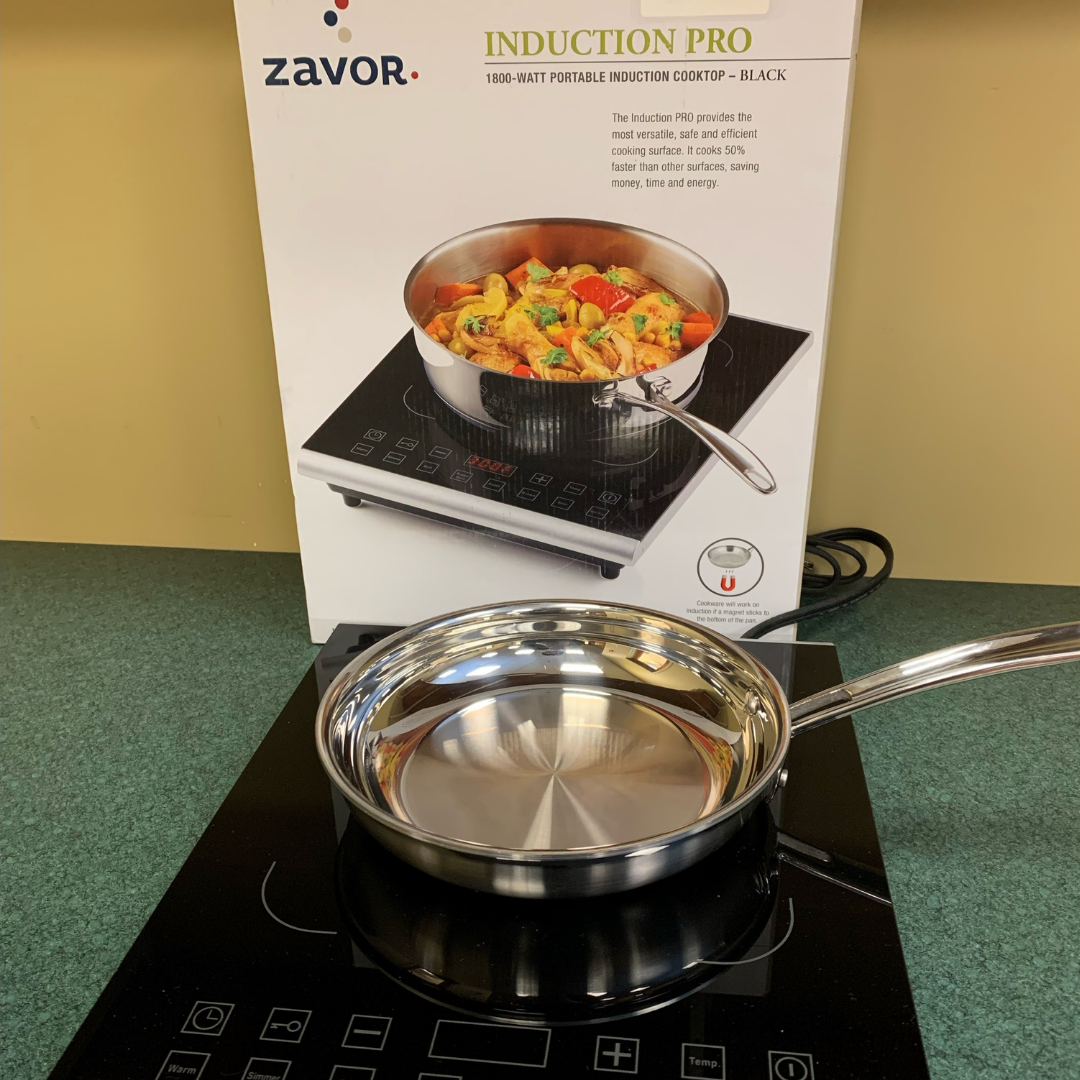 Bird Watching Kit
Kit includes binoculars, a bird guide book, and two "Birds of Blanchard" guide sheets.
Contents: Tasco Essentials binoculars ; lens caps ; neck strap ; lens cloth ; carrying case ; drawstring backpack.
Specifications for binoculars: 8x magnification ; 42 mm object lens diameter ; field of view, linear: 185 ft at 100 yds ; center focus ; fully coated optics ; weather resistant. Tripod adaptable.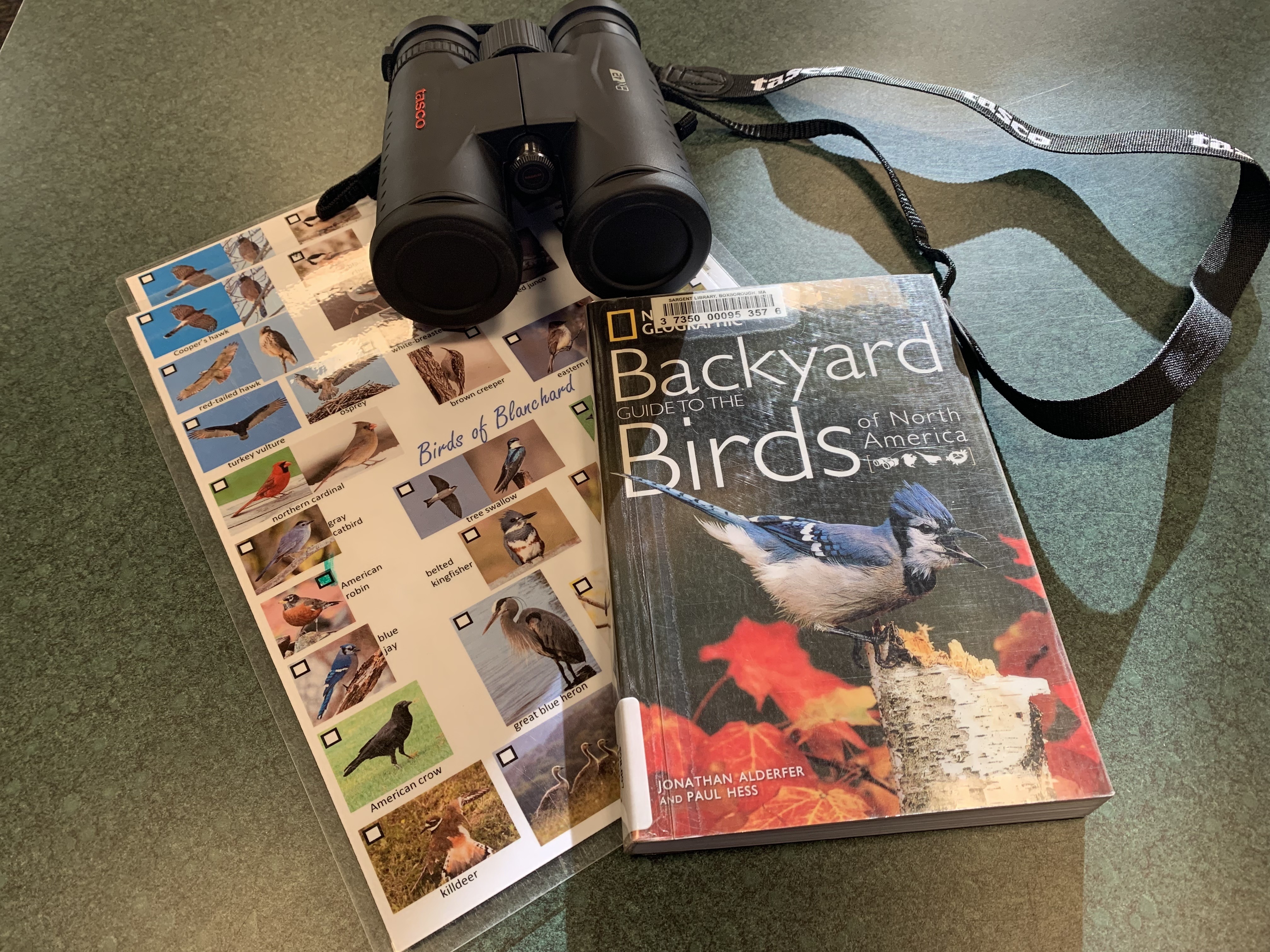 Ukelele
Contents: 1 Makala concert ukulele (white) with 4 strings, in Black padded Gig Bag, with 1 digital tuner; 1 strap; 1 cleaning cloth; 1 Austin Bazaar Instructional DVD.
Hotspots
We have two different types of Hotspots
- Alcatel LINKZONE 4G LTE HotSpot device; 10.5 x 6.5 x 1 cm, in a case. Includes Charger + Instruction pamphlet
Borrowing Policy for Alcatel HotSpots: Borrowers must be Boxborough residents over 18 years of age. The lending period is 2 weeks with no renewals. Inquire at Circulation Desk or call 978-263-4680 to be put on the wait list.

- T9 Franklin Mobile 4G LTE HotSpot device; 12.9 x 104.9 x 66.8 mm, in a case. Includes Charger + Instruction pamphlet + removable strap
Borrowing Policy for T9 Franklin Mobile HotSpots: Any Massachusetts resident may borrow a hotspot. Hotspot borrowers must be at least 17 years old and in good standing with the library.
Telescopes
Contents: Orion Starblast 4.5" Altazimuth Reflector Tabletop Telescope
May also contain: magnification chart, moon map sticker; diameter 113mm, F.L. 450mm, f/4 + 1 Orion EZ Finder II, 1 Celestron zoom eyepiece, 2 lens caps attached by string, 1 moon filter attached by string; 1 zippered pack (21 x 18 x6 cm) containing 1 laminated spiral bound instruction manual (18 p. : ill. ; 18 x 12 cm); 1 National Audubon Society Pocket Guide Constellations (19 p. : ill. ; 16 x 11 cm); 1 star chart, 1 red/white headlamp.
Sponsoring societies may vary.
BORROWING POLICY: Borrowers must be 18 years and older. Inquire at Circulation Desk or call 978-263-4680 to be put on the wait list.