Want a reading challenge for the year? Push yourself outside your comfort zone by completing a reading challenge!
This year we are using the NoveList Reading Challenge. NoveList Plus is a database made available to MA libraries by Massachusetts Board of Library Commissioners (MBLC) where you can find book reviews, read-a-likes, and more. You can sign in using your library card and PIN.
There are 12 reading categories, one for each month of the year. Download a reading log.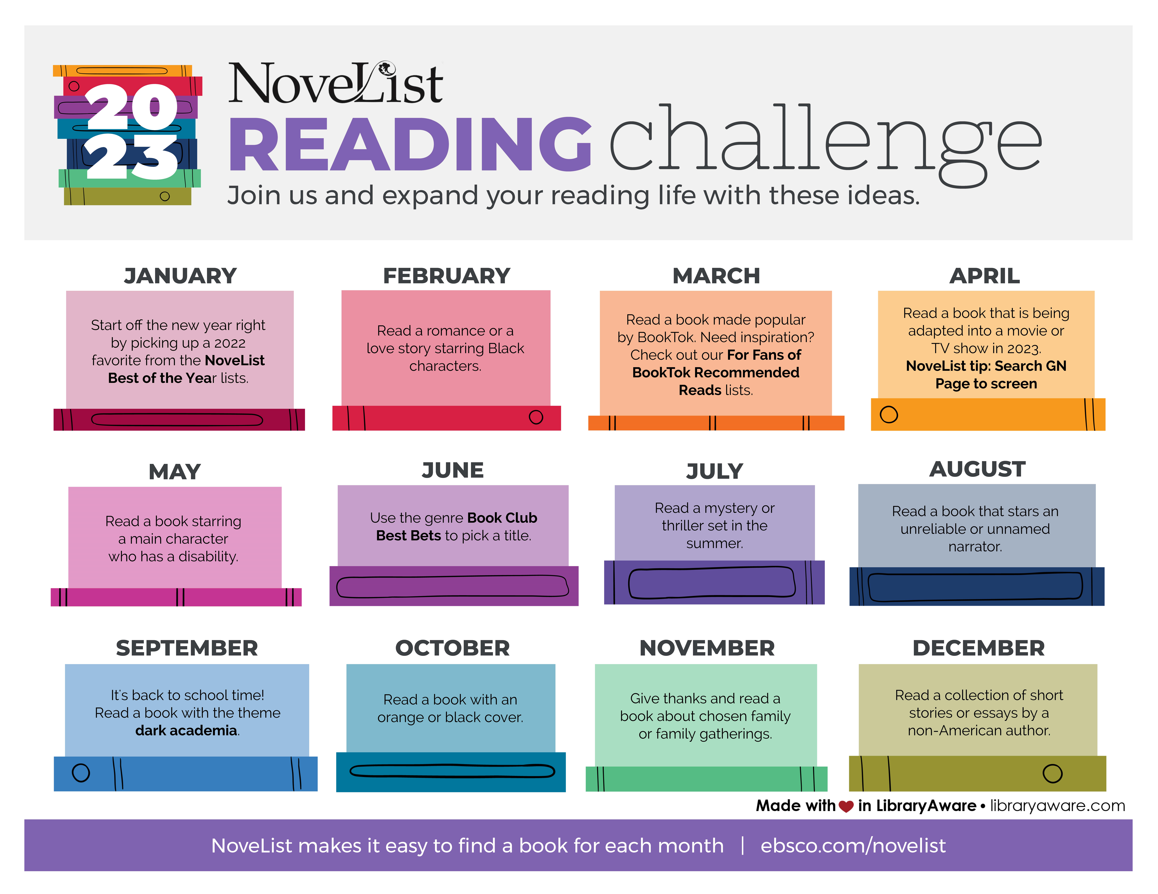 January: Start the new year off right by picking up a 2022 favorite from the NoveList Best of the Year lists. 
February: Read a romance or a love story starring Black characters.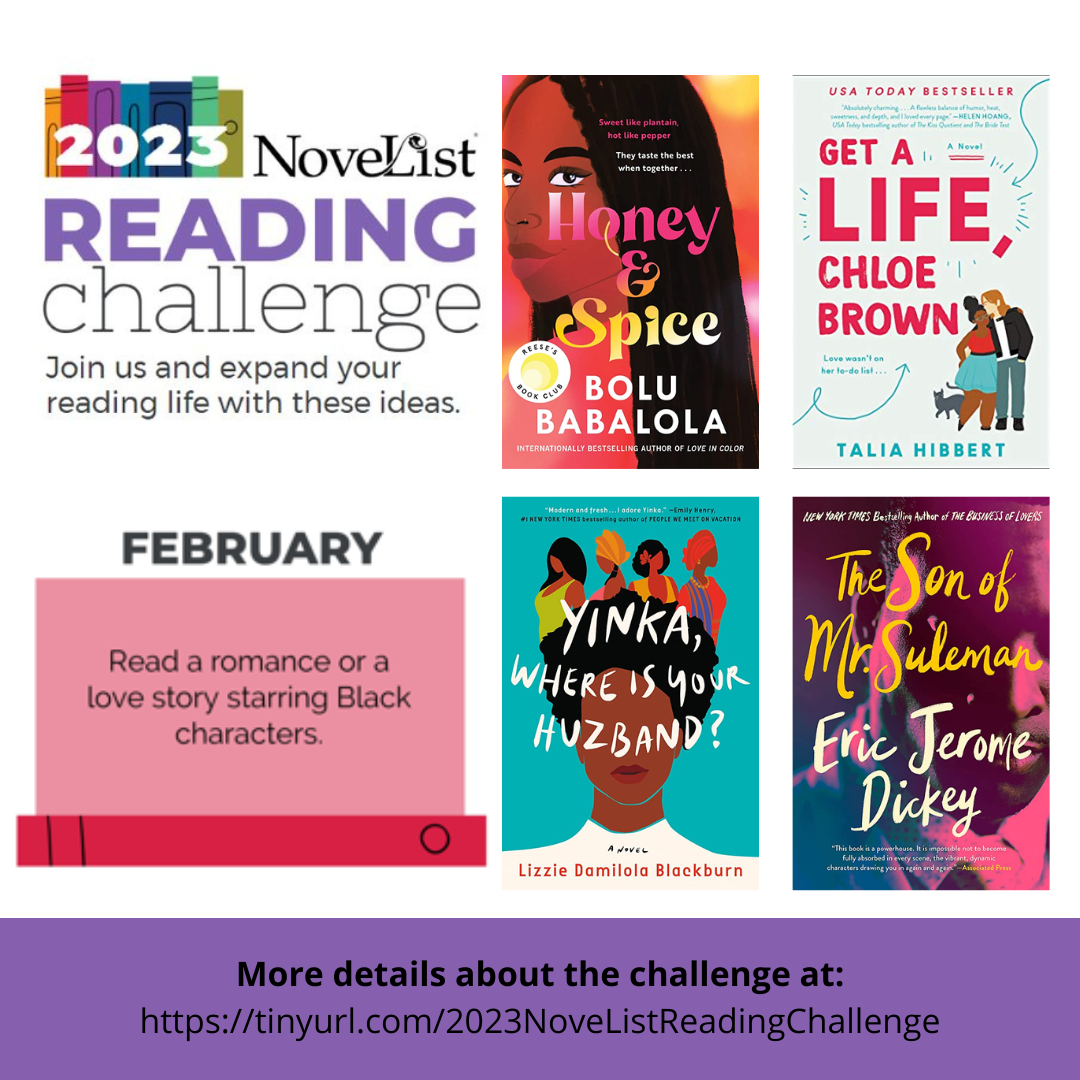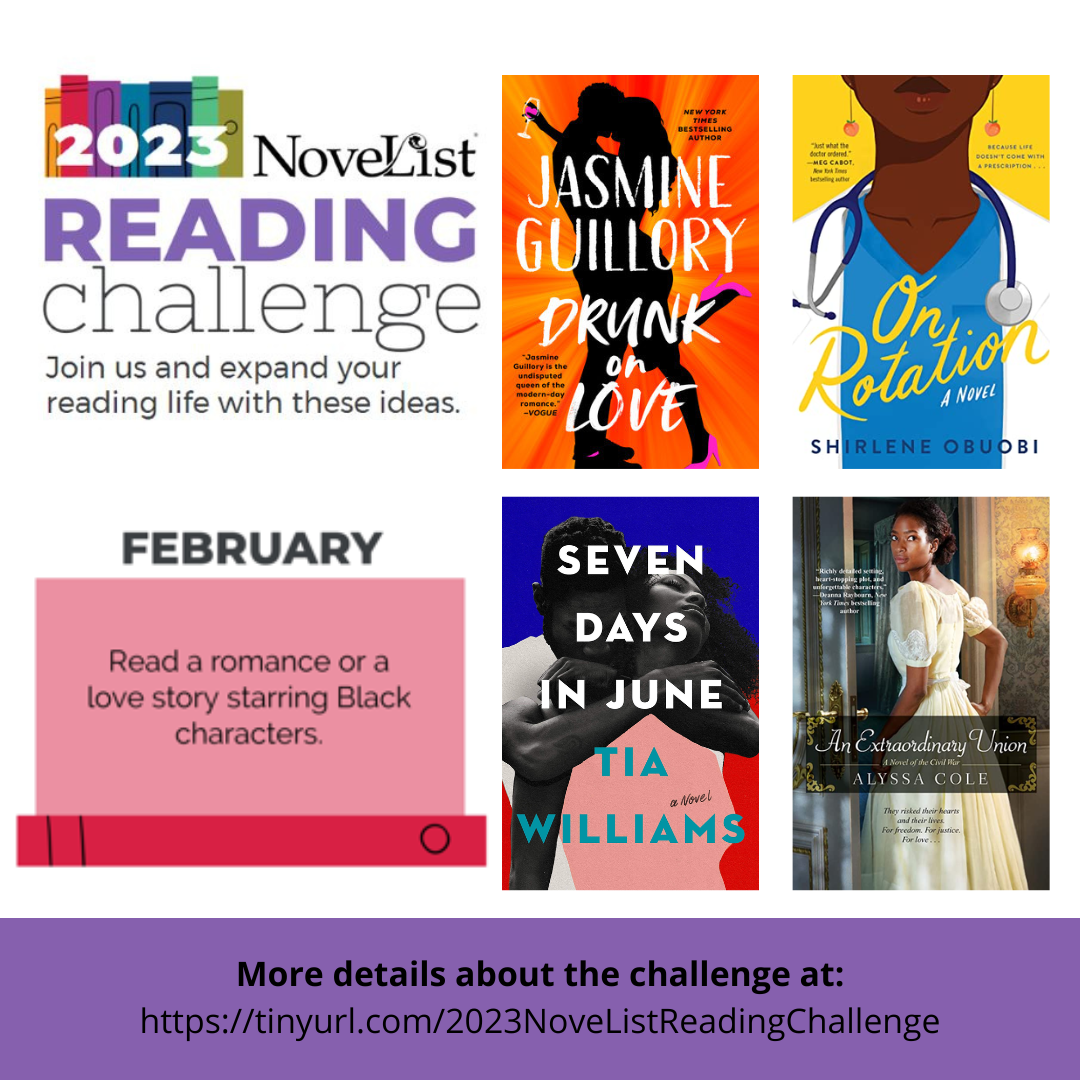 March: Read a book made popular by BookTok. Need inspiration? Check out our For Fans of BookTok Recommended Reads Lists.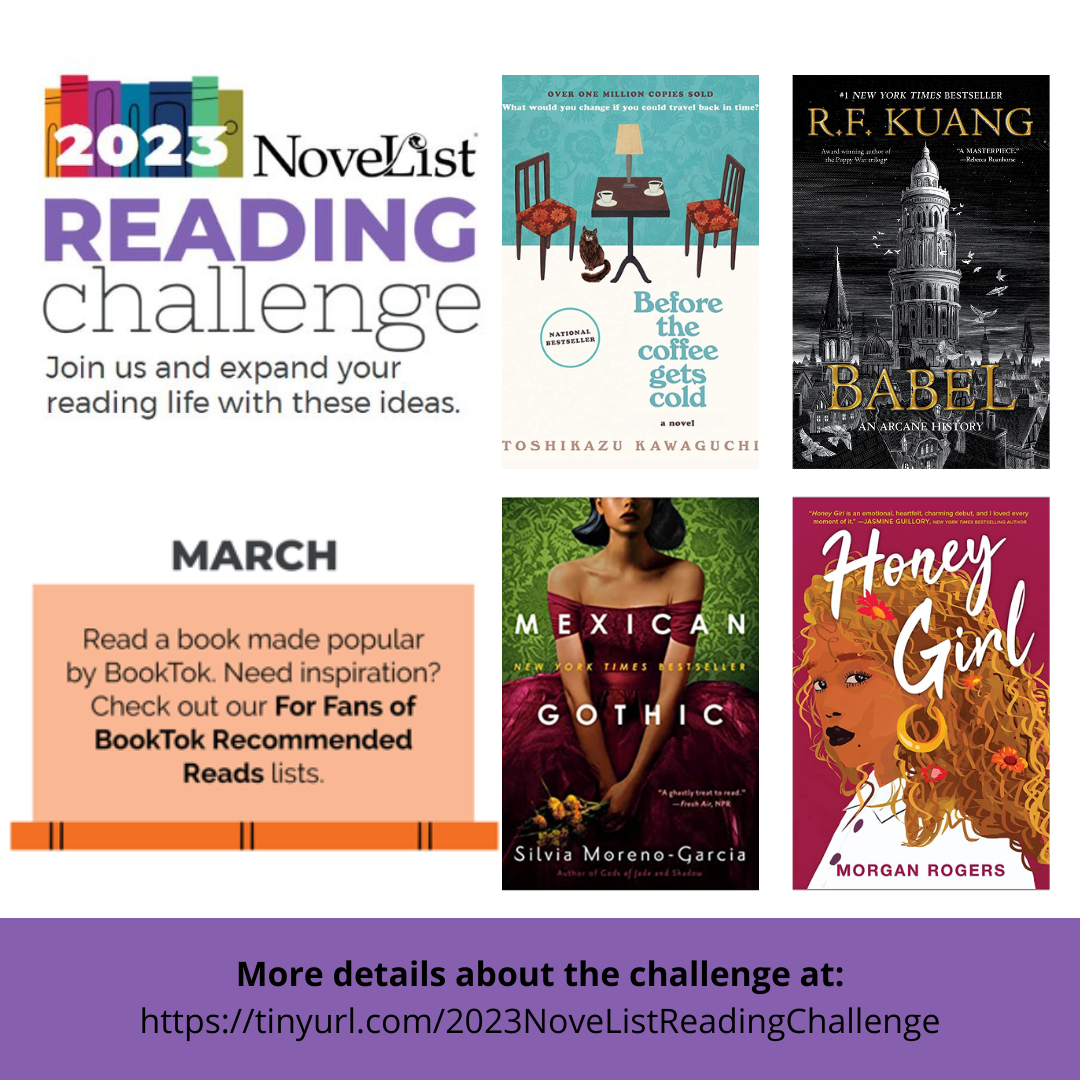 April: Read a book that is being adapted into a movie or TV show in 2023. (NoveList tip: Search GN Page to screen.) 
May: Read a book starring a main character who has a disability.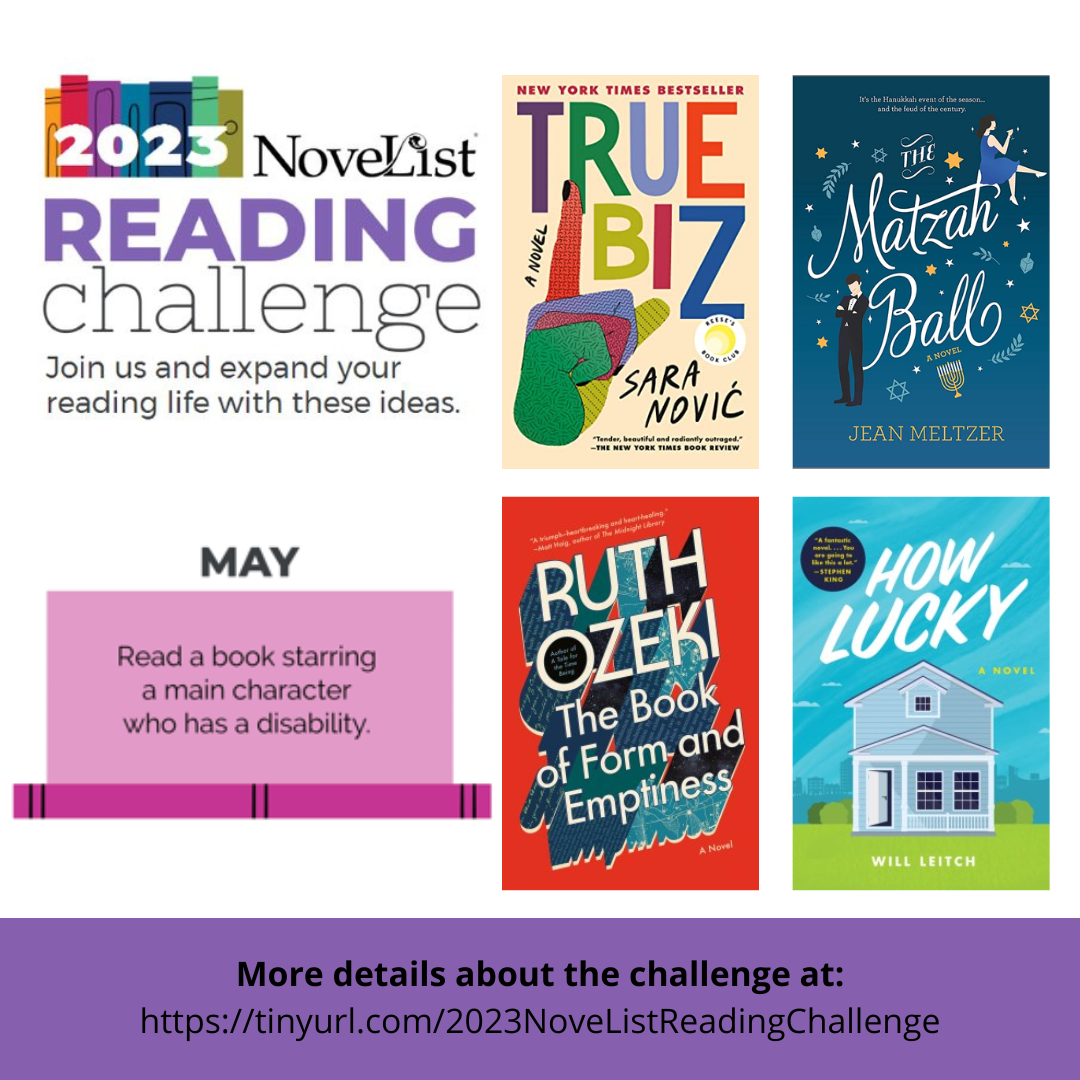 June: Use the genre Book Club Best Bets to pick a title.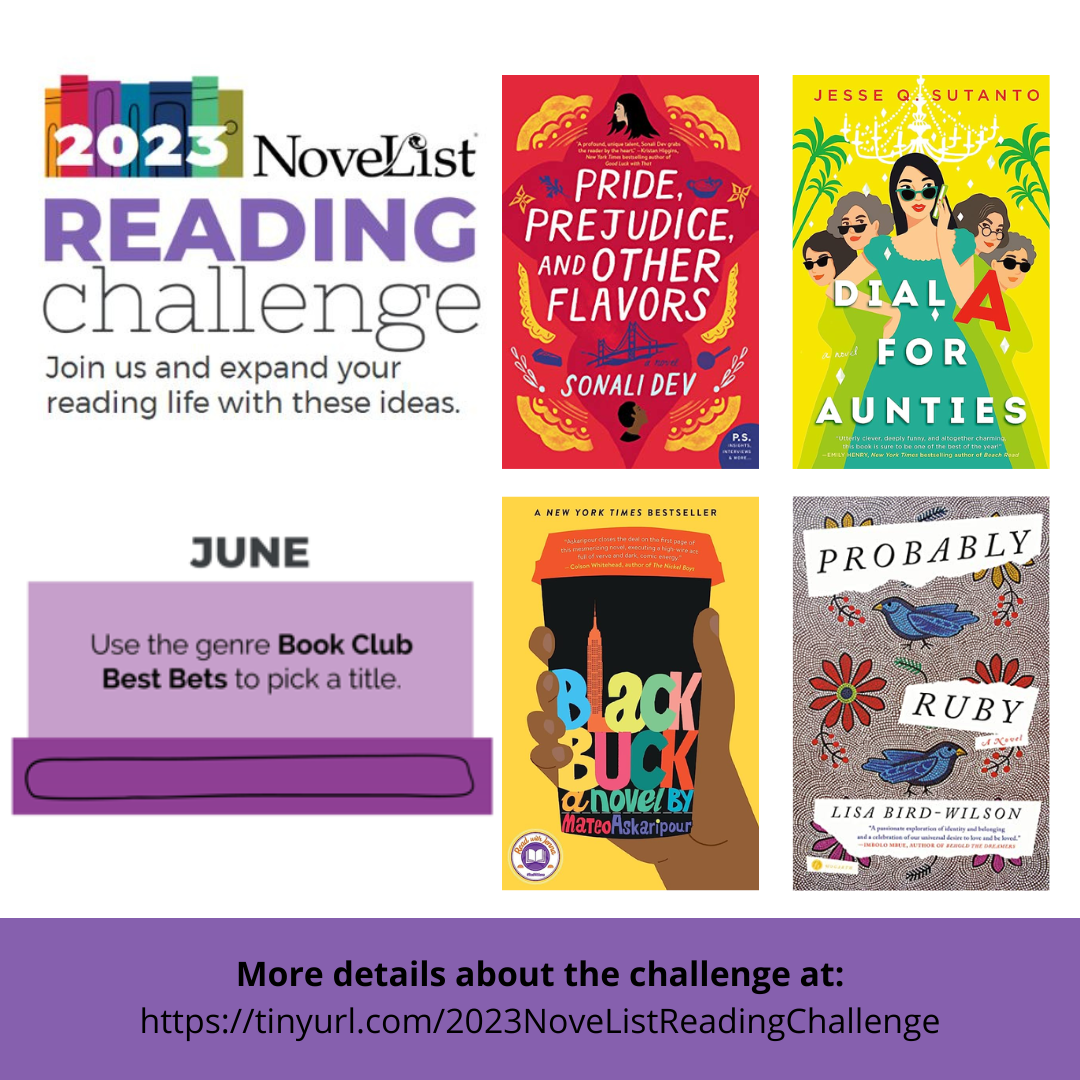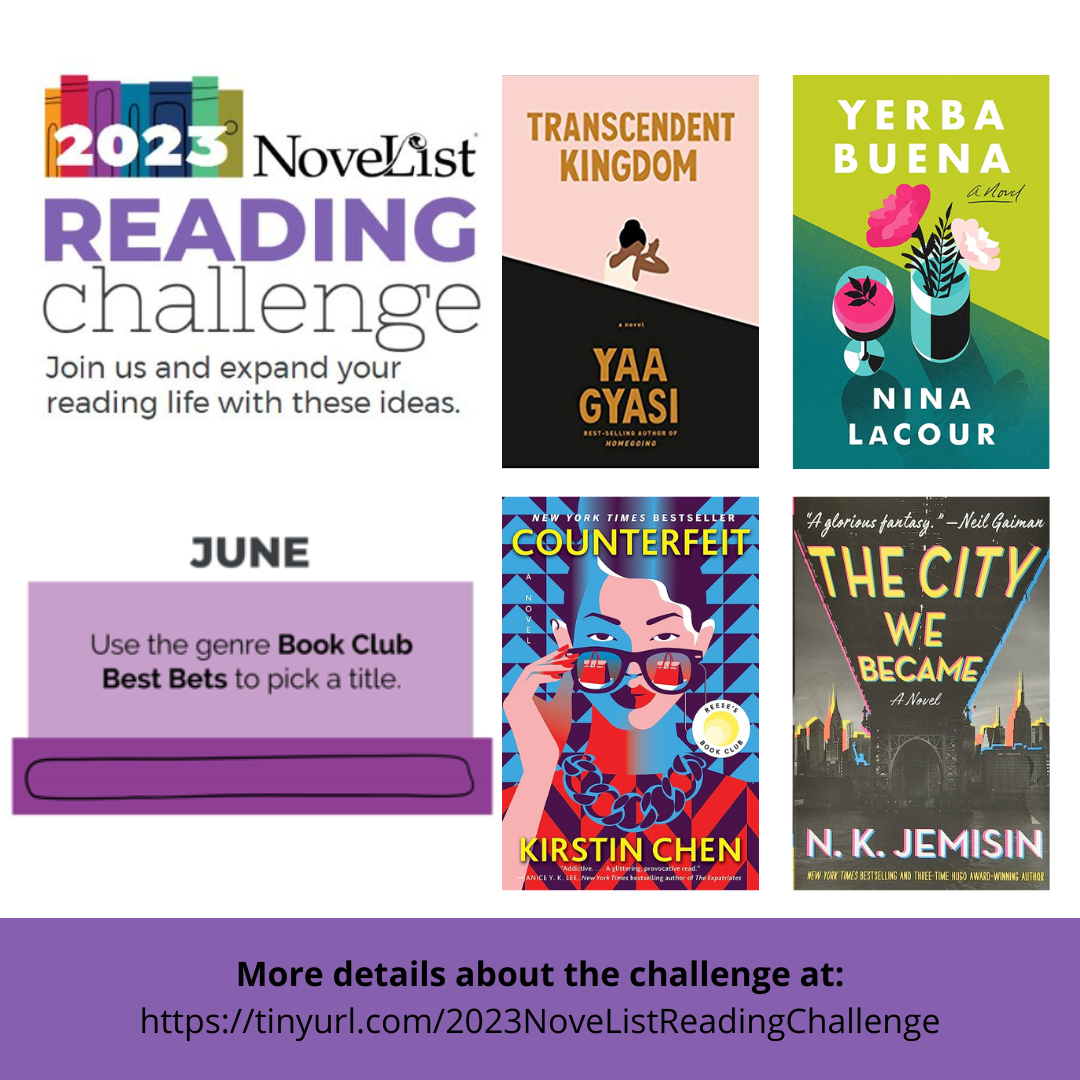 July: Read a mystery or thriller set in the summer.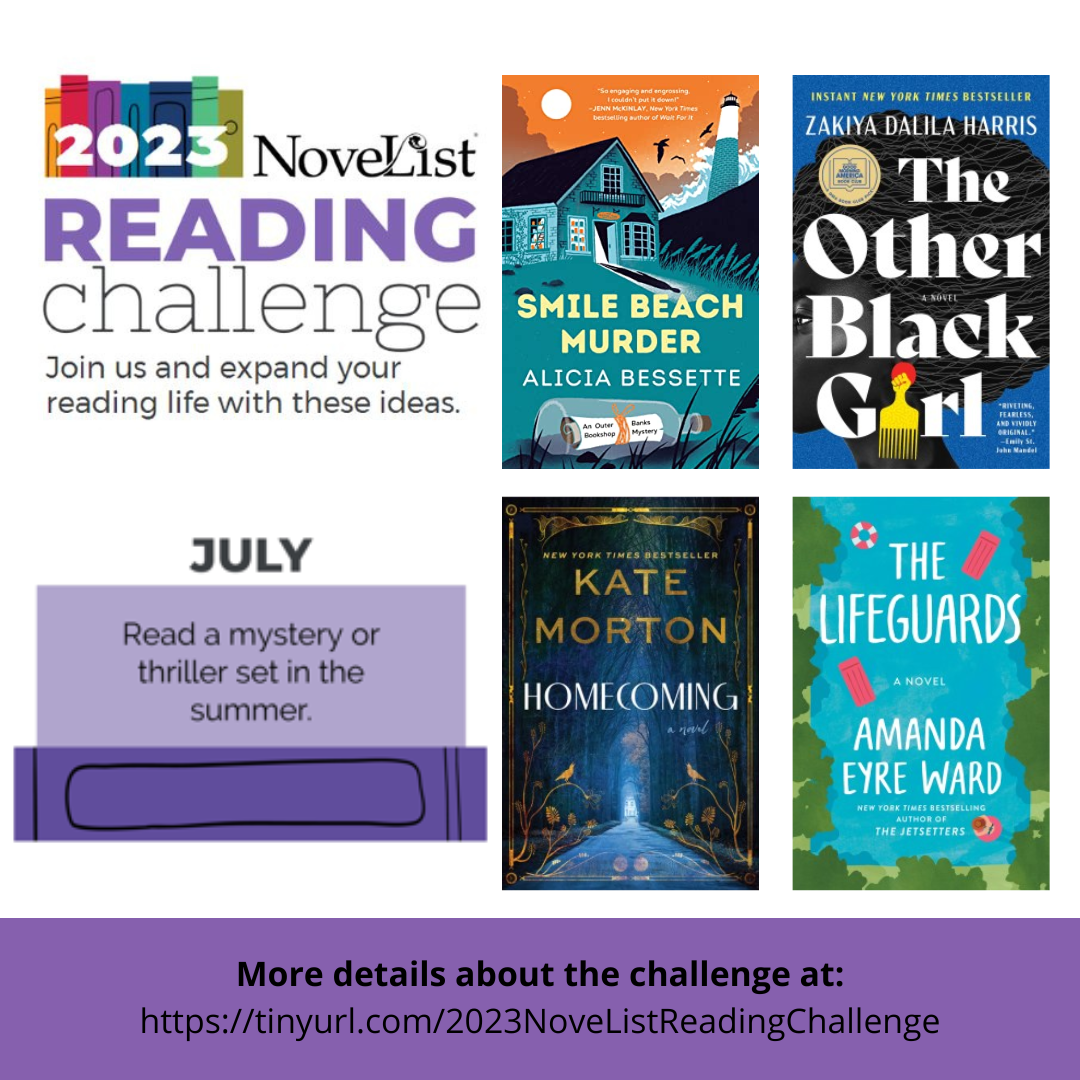 August: Read a book that stars an unreliable or unnamed narrator.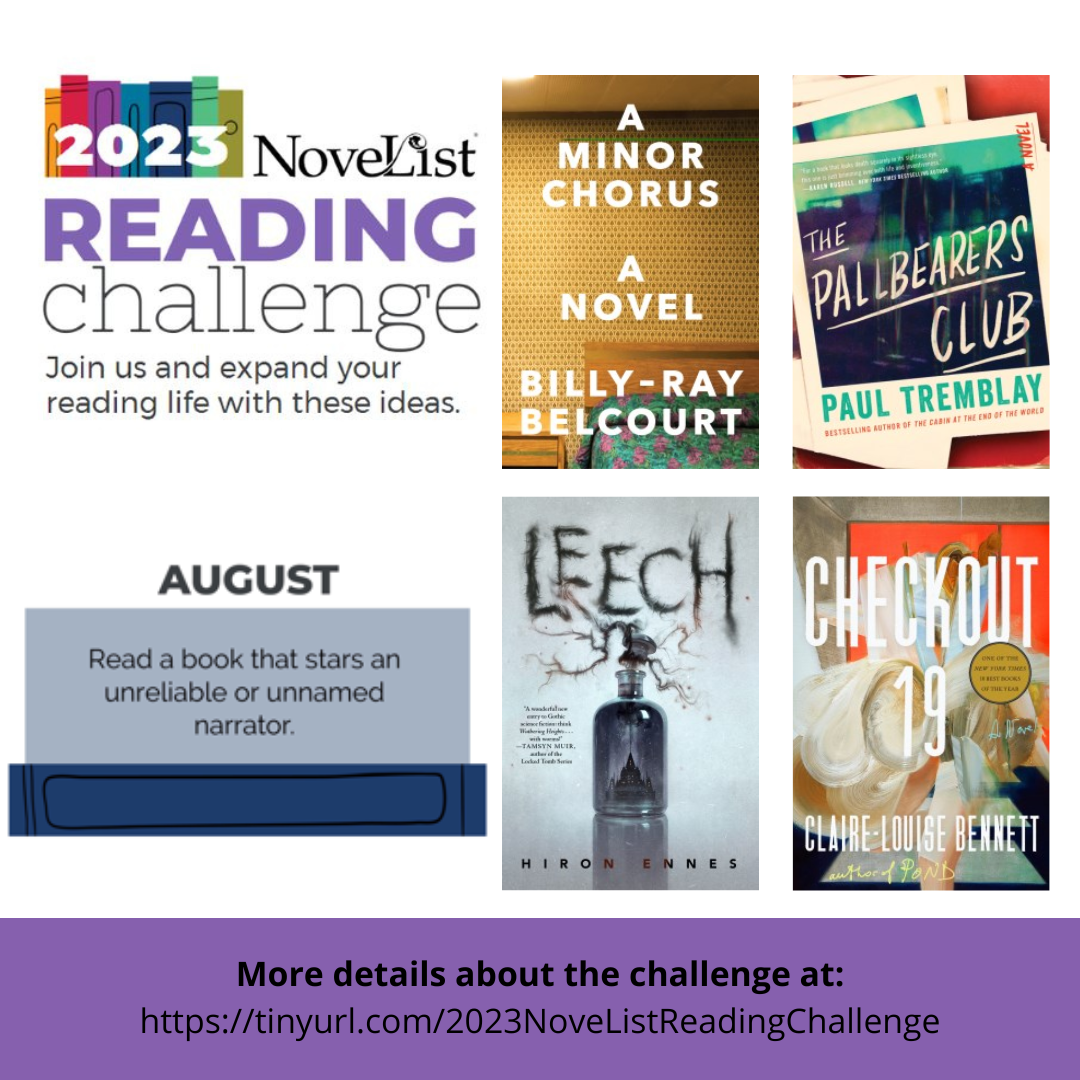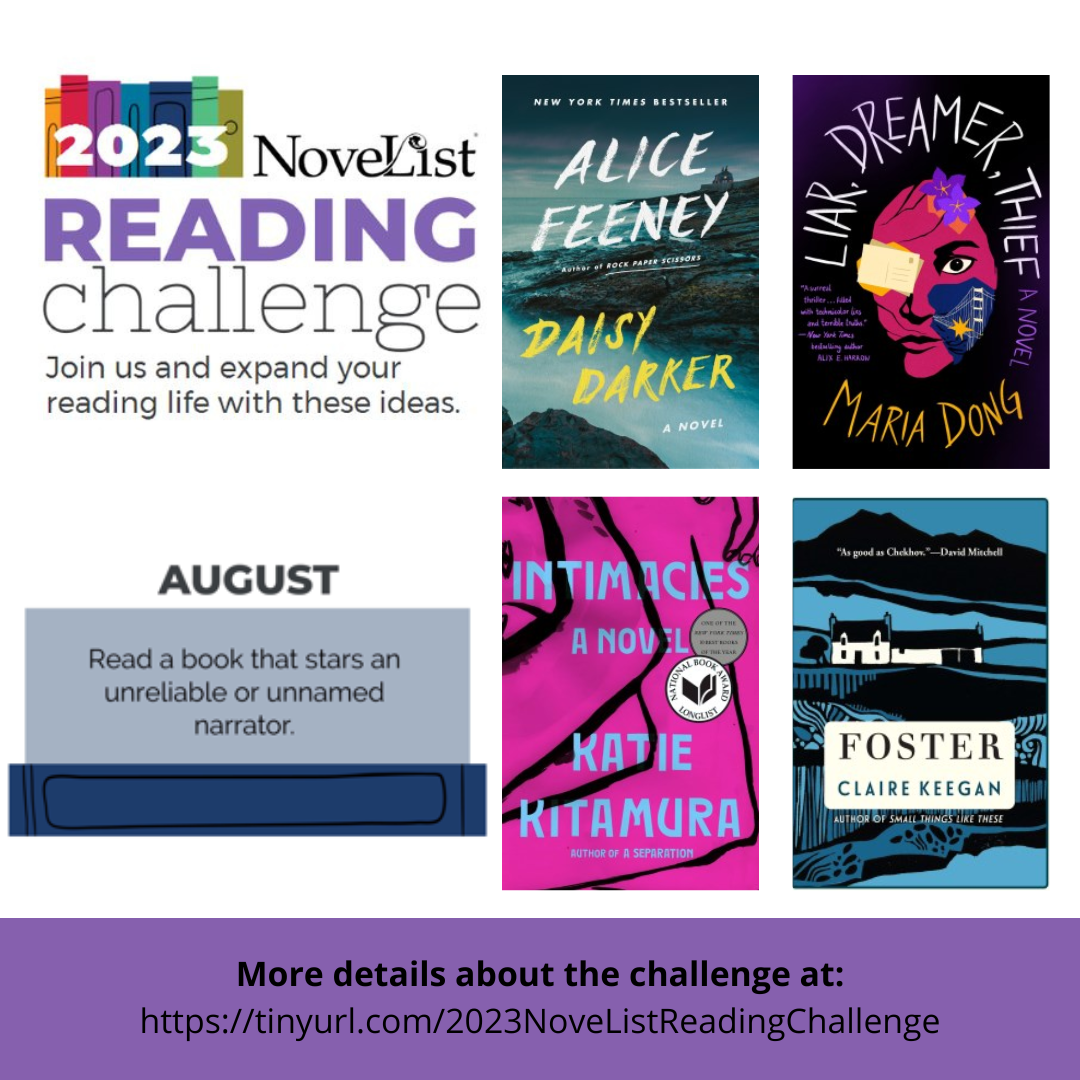 September: It's time to go back to school! Read a book with the theme dark academia.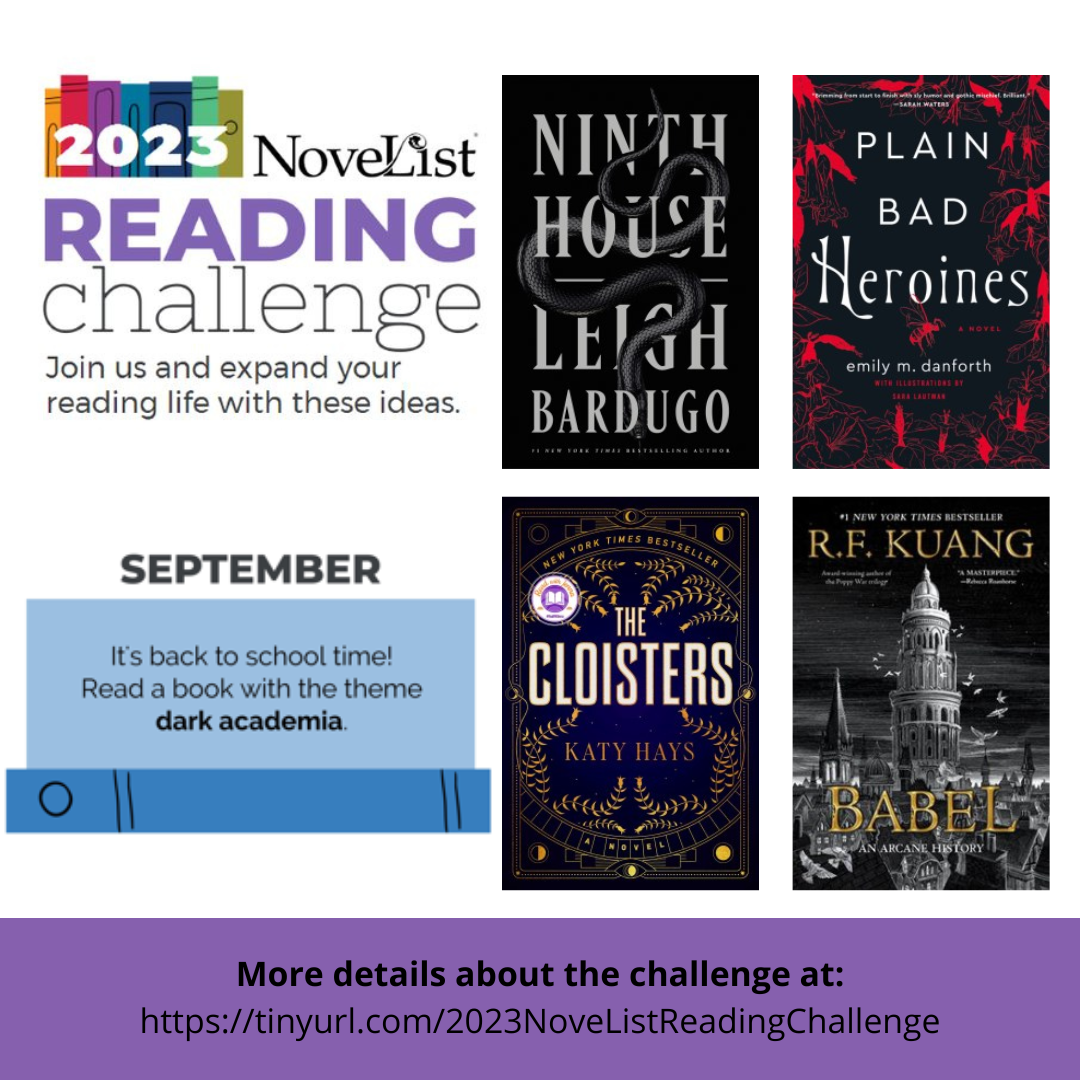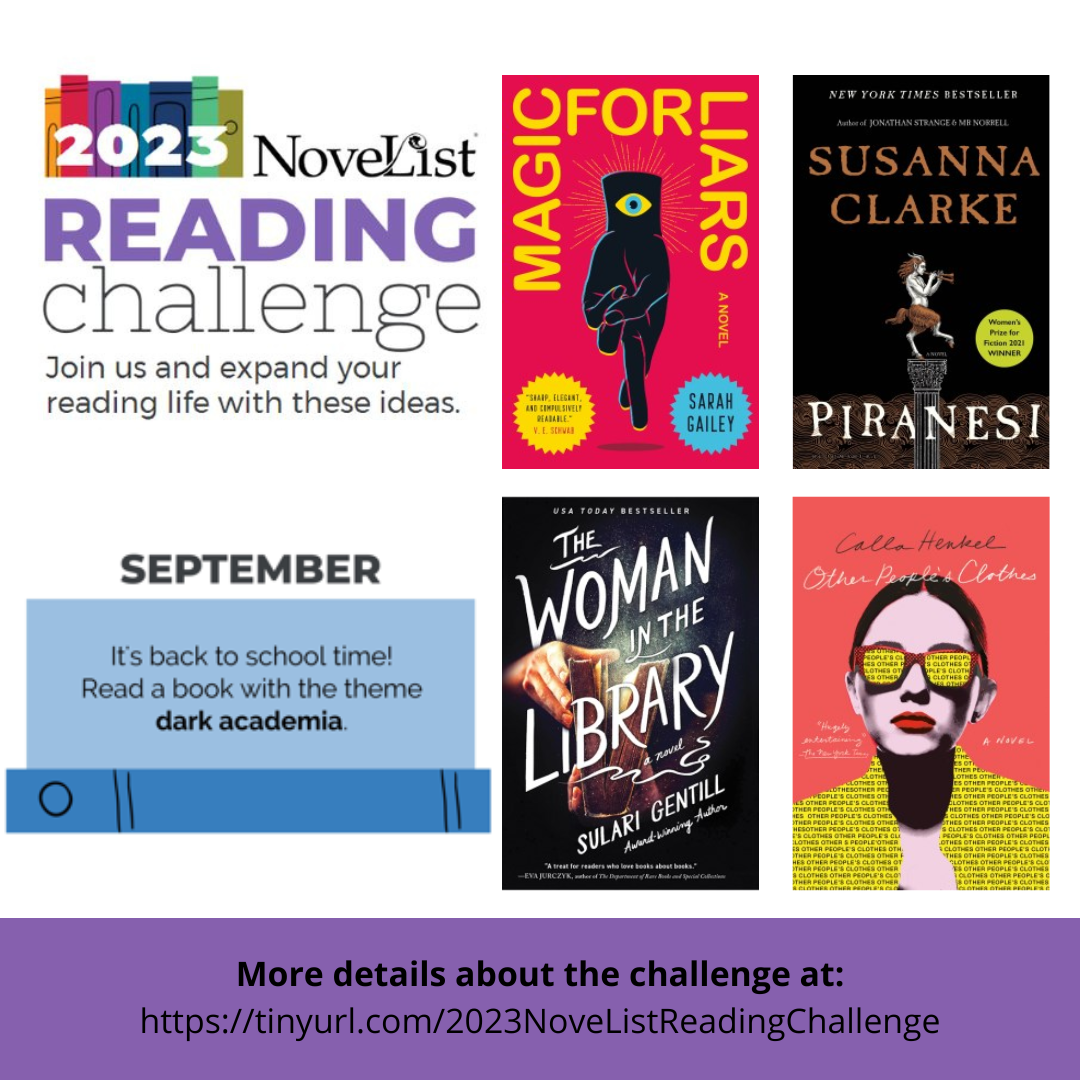 October: Read a book with an orange or black cover. 
November: Give thanks and read a book about chosen family or family gatherings. 
December: Read a collection of short stories or essays by a non-American author. 
This year's challenge is 12 categories. You can track your progress with our paper challenge tracker, grab one at the library or download a copy to print yourself.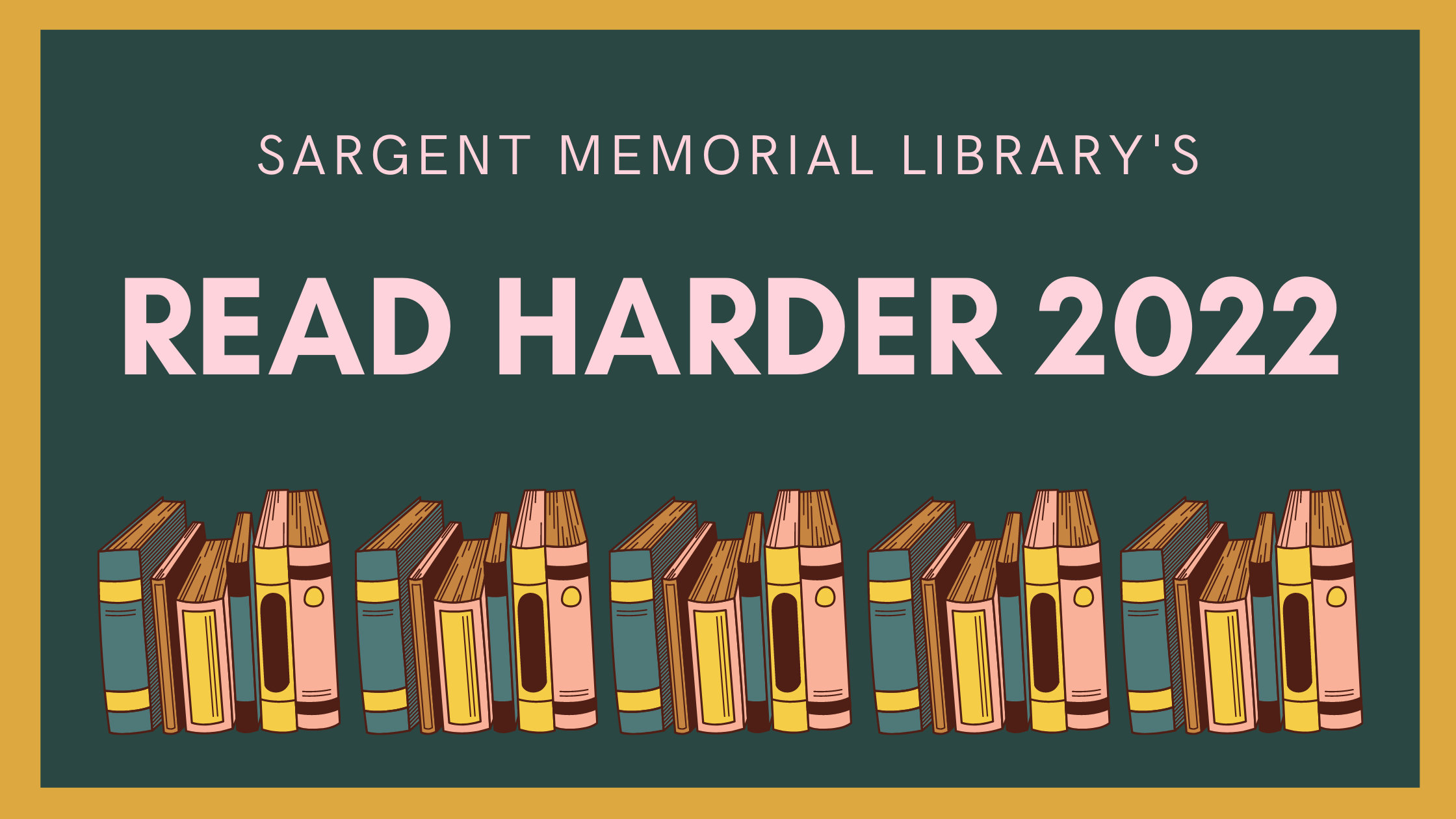 Challenge Categories:
Read a book published in 2022
Read a book written by an author from another country.
Read a historical fiction or nonfiction about a time period you are unfamiliar with.
Read a book that is a retelling of a classic.
Read a book by a disabled author.
Read a memoir by a BIPOC.
Read a book of poetry, short stories, or a novel written in verse.
Read a book with a Person of Color or LGBTQ+ protagonist.
Read a fantasy, science fiction, or horror.
Read a book by a debut author.
Read a book which takes place outside of North America.
Read a family saga from the perspective of characters from a different background and culture than you.
Register and make an account at boxlib.beanstack.org to track your progress and earn badges throughout the year. This is the same website as the summer reading program but when you register as an adult you will be automatically enrolled in the Read Harder Challenge.
Or you can track your progress with our paper challenge tracker. Grab one at the library or download a copy to print yourself.
Suggestions for different categories will be posted throughout the year over on our Recommendations Blog. You can always contact library staff if you are looking for suggestions!